Sterling Silver Turquoise Ring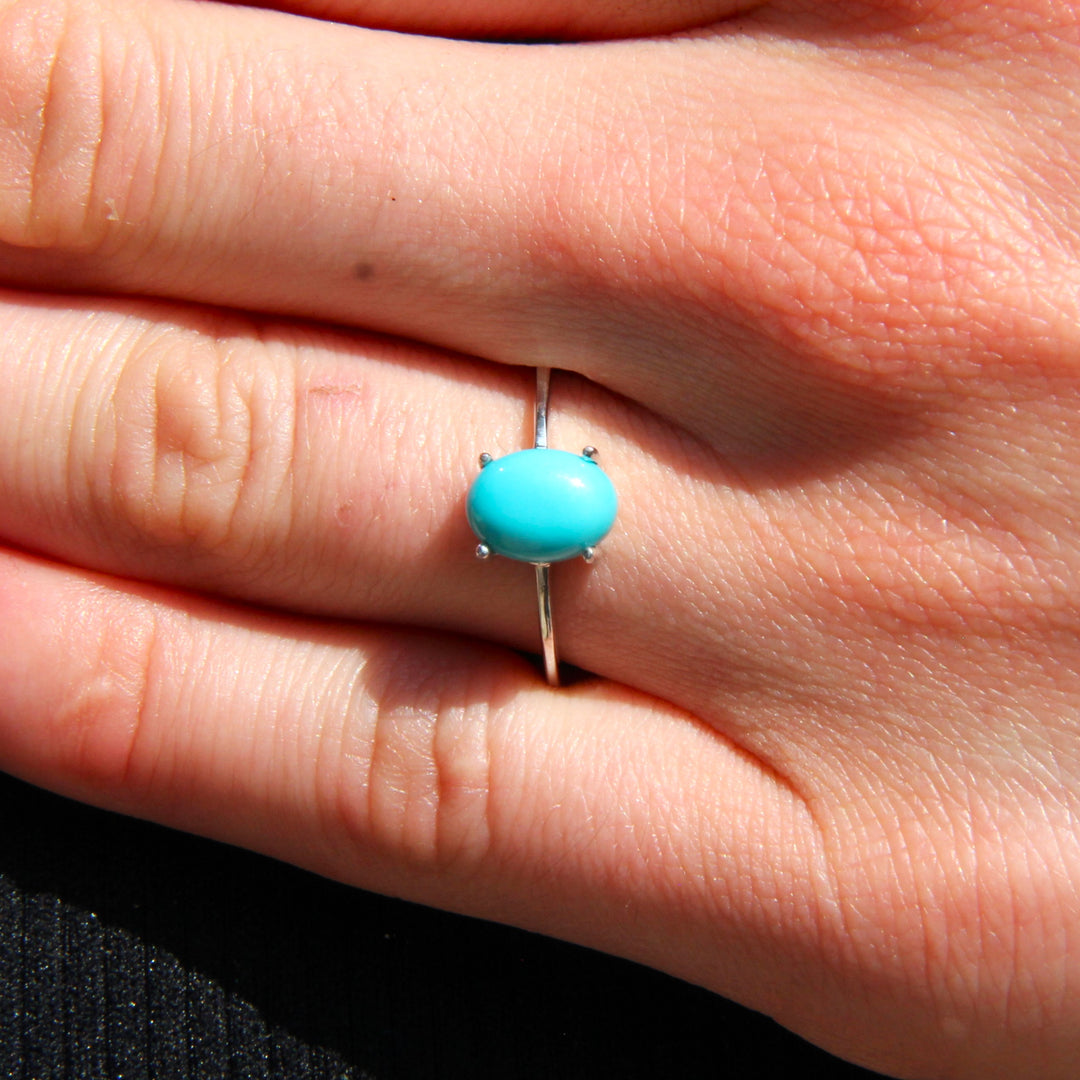 These Sterling Silver Gemstone Rings are available in ring sizes 5-10 and make extraordinary gifts for loved ones, symbolizing thoughtfulness, love, and connection. Whether it's for a special occasion or just to show someone you care, these rings are a lasting token of appreciation and beauty.
As December's alternative birthstone, Turquoise is said to bring good fortune, luck, and success to those born in this month, fostering wisdom, positivity, and a connection to higher realms. Its striking beauty and metaphysical properties make it a treasured gemstone for both jewelry and spiritual practices. Turquoise s believed to possess powerful healing energy, promoting emotional balance, and inner peace. Its vibrant blue color is associated with the throat chakra, enhancing communication, self-expression, and spiritual insight. Turquoise is also considered a protective stone, guarding against negative energies and promoting overall well-being.