Sterling Silver Peridot Ring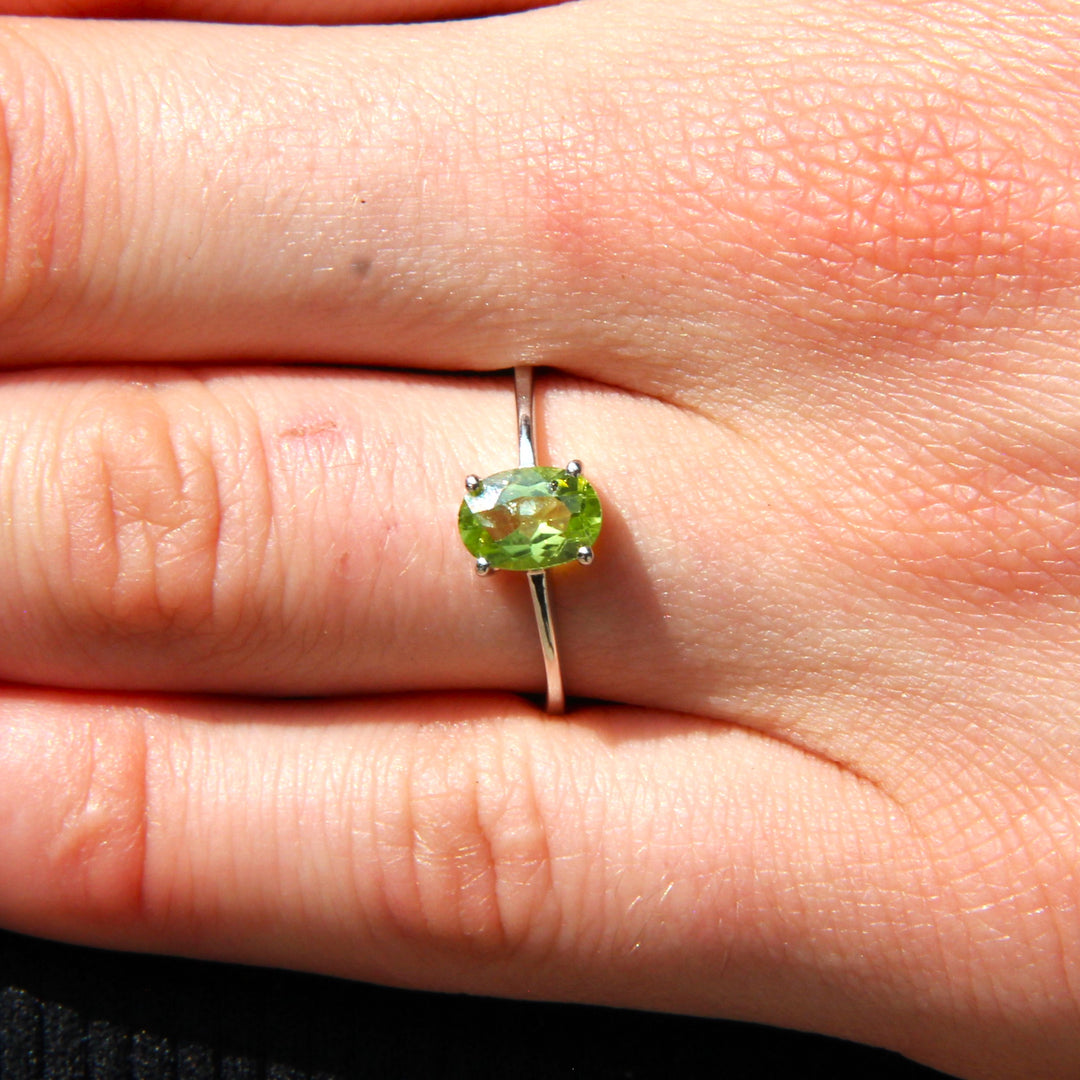 These Sterling Silver Gemstone Rings are available in ring sizes 5-10 and make extraordinary gifts for loved ones, symbolizing thoughtfulness, love, and connection. Whether it's for a special occasion or just to show someone you care, these rings are a lasting token of appreciation and beauty. 
As August's birthstone, Peridot is said to bring good fortune, vitality, and confidence to those born in this month, helping them manifest their dreams and align with their true purpose. Its radiant beauty and energetic qualities make it a cherished gemstone for both jewelry and metaphysical purposes. Peridot is believed to be a stone of abundance, prosperity, and growth, attracting positive energy and opportunities into one's life. Its vibrant green color is associated with the heart chakra, promoting love, compassion, and emotional healing. Peridot is also known for its ability to release negative patterns, alleviate stress, and enhance spiritual insight.