Sterling Silver Carnelian Ring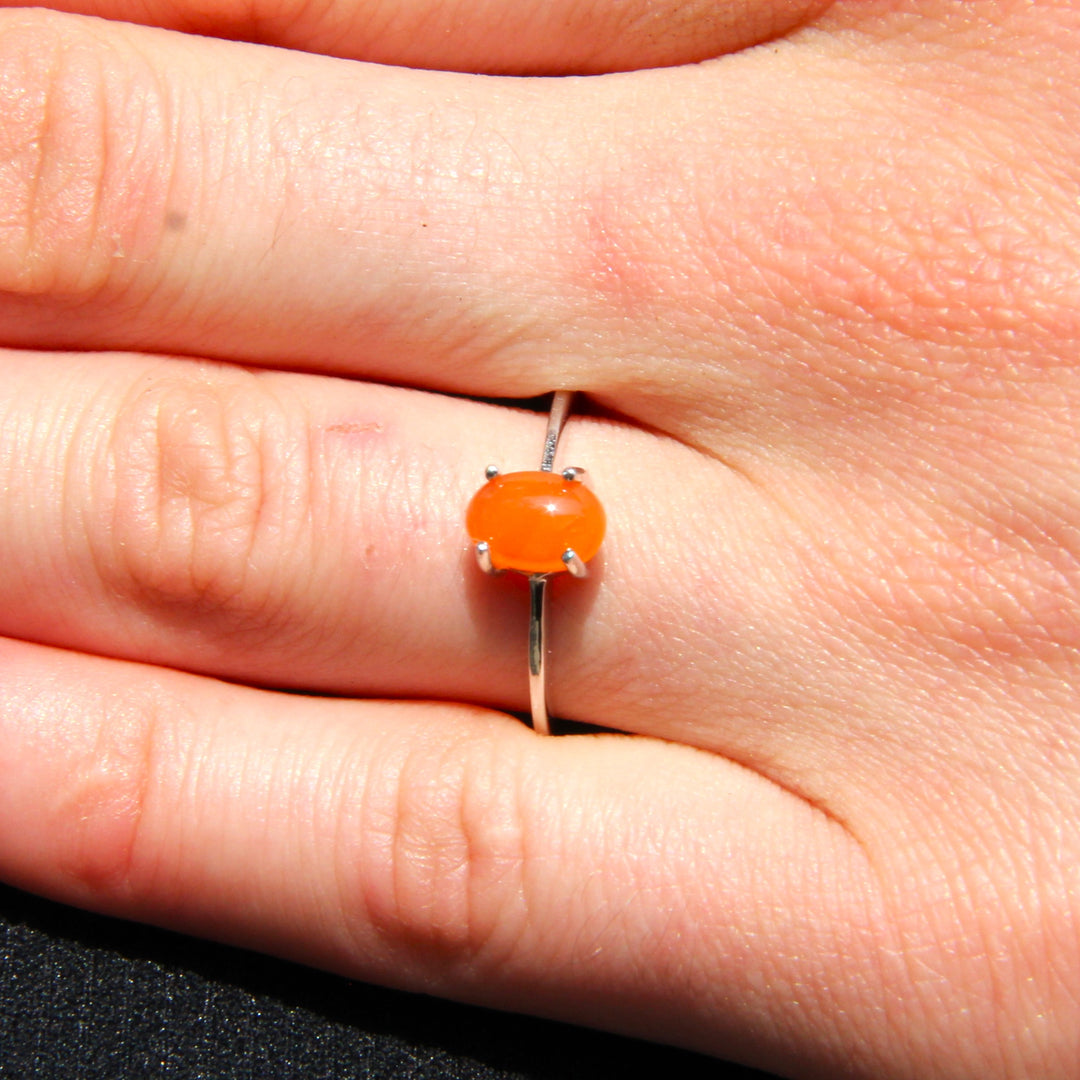 These Sterling Silver Gemstone Rings are available in ring sizes 5-10 and make extraordinary gifts for loved ones, symbolizing thoughtfulness, love, and connection. Whether it's for a special occasion or just to show someone you care, these rings are a lasting token of appreciation and beauty.
As July's alternative birthstone, Carnelian is believed to stimulate courage, motivation, and vitality, encouraging one to take action and pursue their goals with determination. ts vibrant color is associated with the sacral chakra, promoting creativity, passion, and the exploration of one's emotions. Carnelian is also considered a stone of protection, dispelling negative energies and enhancing personal power. It is said to foster confidence, self-esteem, and a sense of empowerment. Its fiery energy and vibrant appearance make it a popular choice for both jewelry and metaphysical practices.