Sterling Silver Amethyst Ring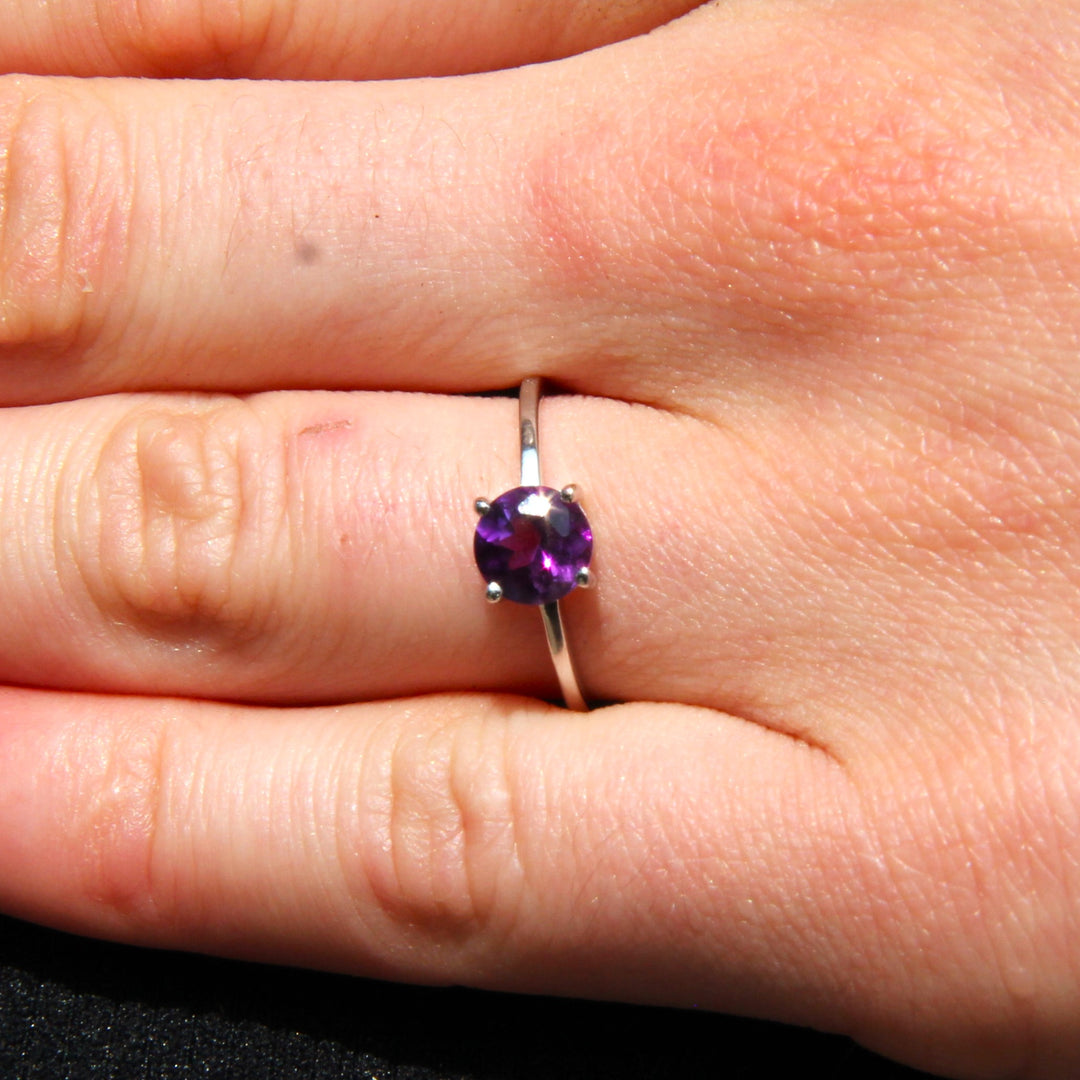 These Sterling Silver Gemstone Rings are available in ring sizes 5-10 and make extraordinary gifts for loved ones, symbolizing thoughtfulness, love, and connection. Whether it's for a special occasion or just to show someone you care, these rings are a lasting token of appreciation and beauty.
As February's birthstone, Amethyst is said to bring clarity of mind, balance emotions, and inspire creativity and spiritual awareness in those born during this month. Its vivid purple color and energetic qualities make it a cherished gemstone for both jewelry and metaphysical purposes. Amethyst is also believed to possess a calming and soothing energy that promotes relaxation and spiritual growth. Its violet hue is associated with the crown chakra, enhancing intuition and higher states of consciousness. It is also considered a protective stone, warding off negative energies and providing a sense of inner strength.