Smudge Kit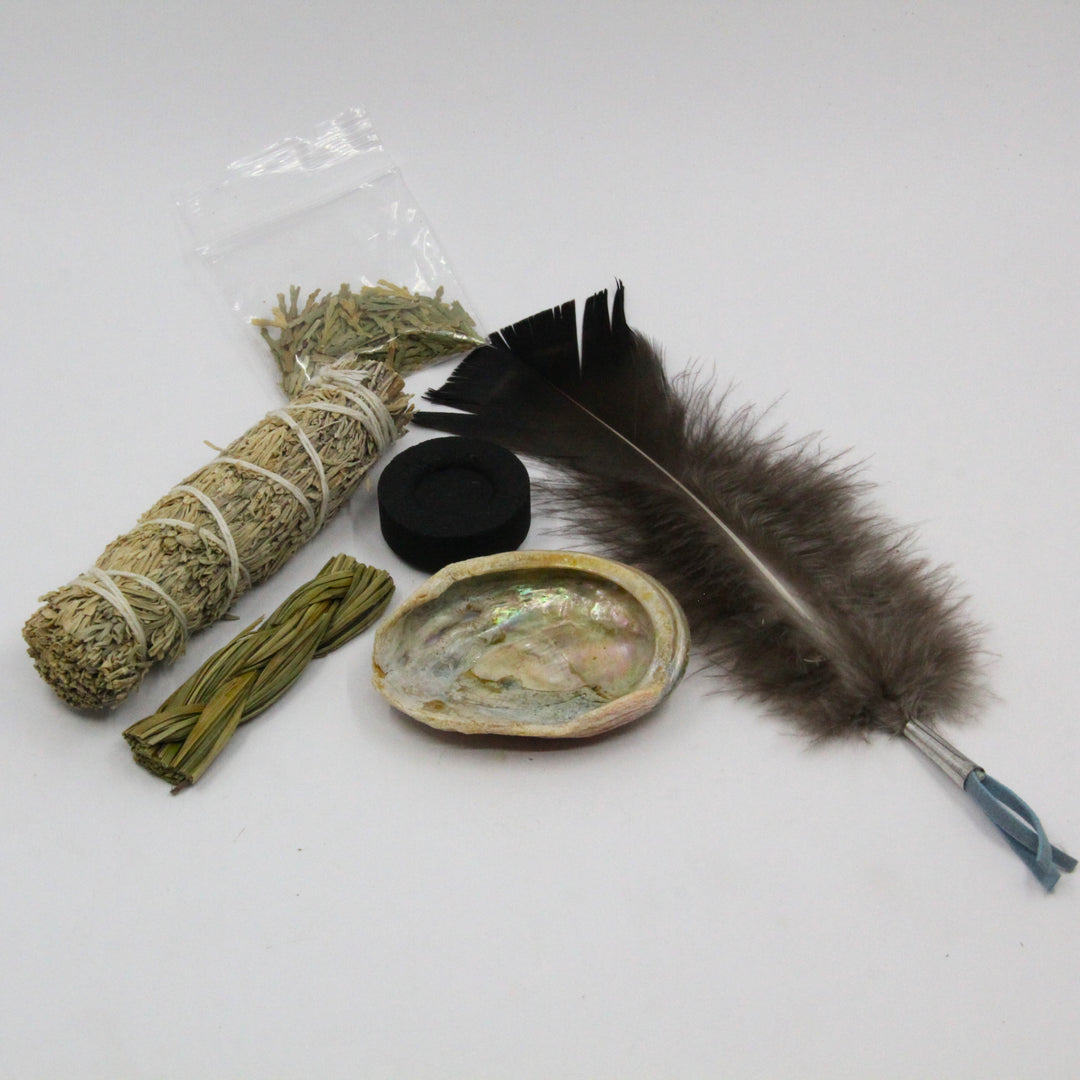 This Smudge Kit contains: Sweetgrass, Sage Bundle, Cedar, Quick-lite Charcoal, an Abalone Shell and a Feather!
The smoke from the Sage Bundle attaches to any negative energy in a space and cleanses it!
The smoke from the burning Cedar is said to attract good spirits and eliminate negative energies!
Sweetgrass is often burned at the beginning of a prayer or ceremony to attract positive energies!
The Charcoal tablet is intended for burning loose incense or herbs in the Abalone Shell!
Use the Feather as a fan to keep the herbs smoldering while you smudge!