Small Crystal Mushroom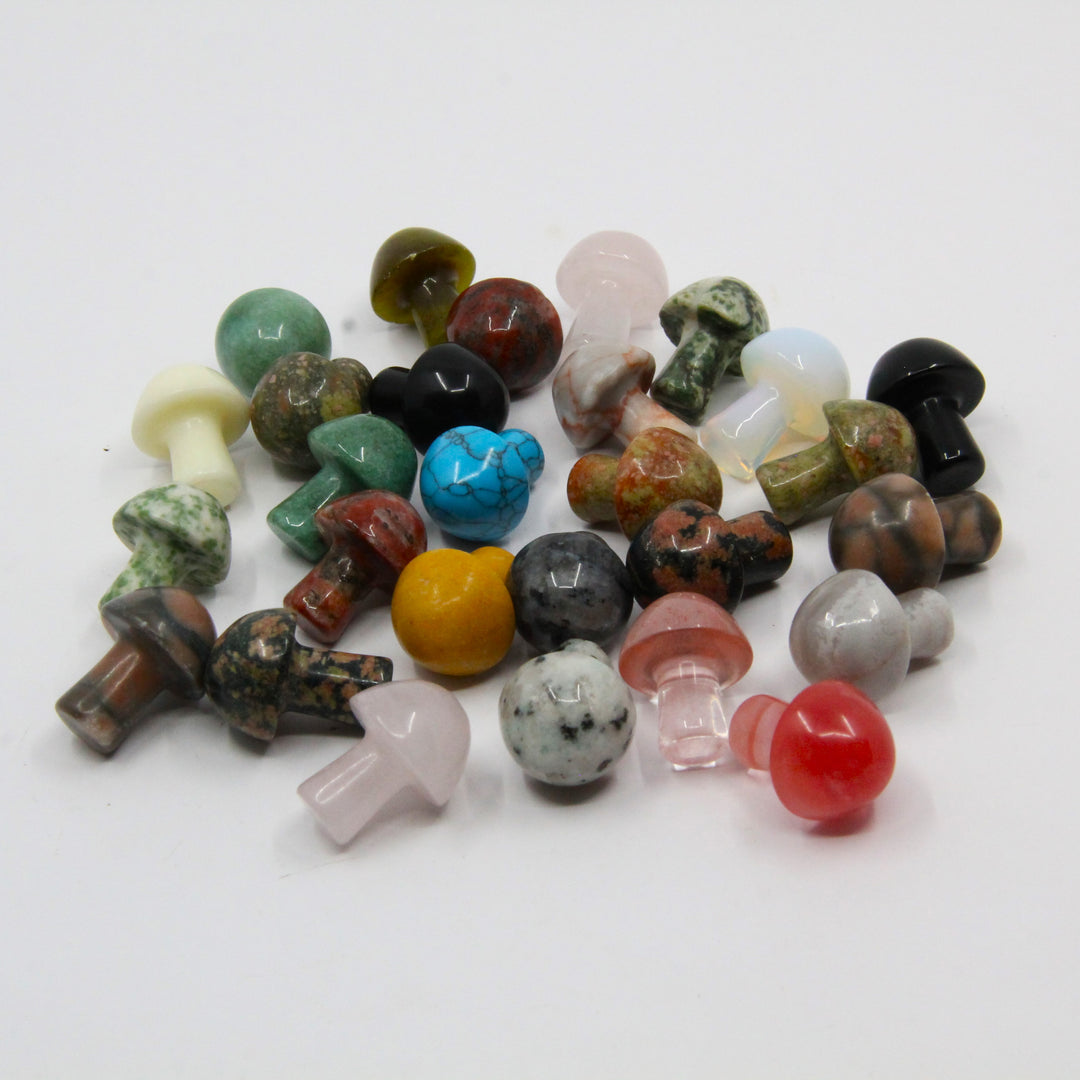 These small Crystal Mushrooms bring a touch of magic and natural beauty into your life! Whether you place them on your desk, in your meditation space, or as a decorative accent in your home, these crystal mushrooms infuse your surroundings with their positive and harmonizing energy. They are perfect for creating a calming and sacred space, promoting balance, serenity, and a deeper connection with the natural world.
Please note that due to the intuitive nature of our selection process, the crystal mushroom(s) you receive may vary in gemstone! Each piece is chosen with care and intention, and you will receive a crystal mushroom that is meant to be with you on your journey! 
A few gemstone varieties you may receive are Green Aventurine, Turquoise, Rose Quartz, Mahogany Obsidian, Rainbow Moonstone, Black Onyx, Labradorite, and Jasper varieties!