Kendama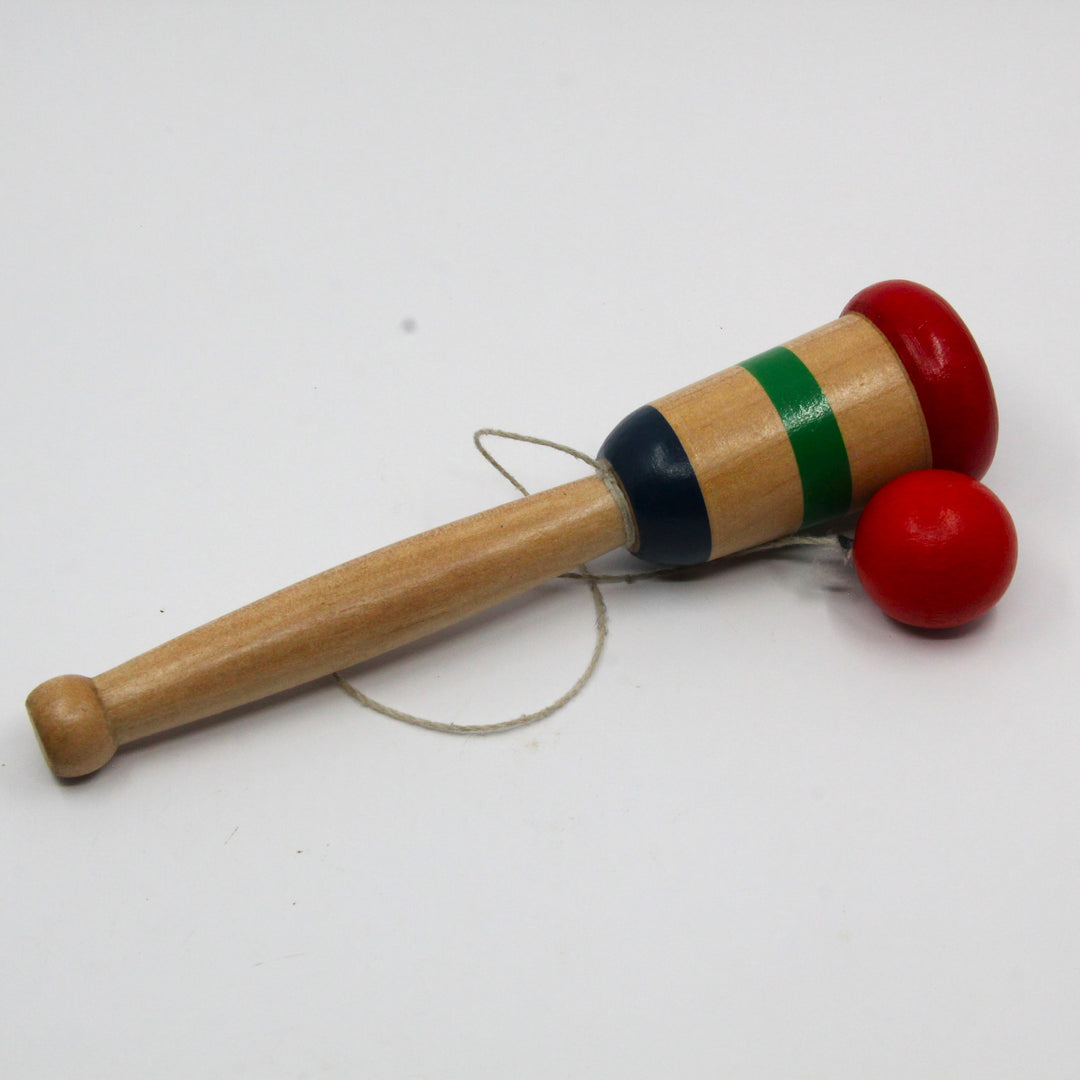 The Kendama, the ultimate skill toy that combines precision, focus, and endless hours of fun. Designed for both beginners and experienced players, the Kendama is a traditional Japanese game that will test your hand-eye coordination.
The toy consists of three primary parts: the ken (handle), the tama (ball), and the string that connects them. The objective of the Kendama is simple yet challenging—to land the tama in the cup. 
This Kendama is suitable for players of all ages and skill levels, making it a fantastic choice for kids, teens, and adults alike. It's a great way to disconnect from screens, engage in active play, and sharpen your coordination abilities!